Frozen-related activities in Ann Arbor/Detroit area
Frozen-related activities in Ann Arbor/Detroit area
Fans of the Disney movie will want to partake in these many celebrations of Frozen fun!
You know your area best. If you see we're missing a Frozen-themed event, please email us and we'll get it posted.
---
Date:  Sat, 12/06/2014
Time:  2 - 3pm
Location:  Novi Public Library
Come and enjoy crafts and snacks based off the hit movie Frozen!
Date:  Fri, 12/05/2014 - Sun, 12/07/2014
Time:  Friday at 7:30pm, Saturday at 1pm & 7:30pm, Sunday at 1pm & 3pm
Location:  Ann Arbor Civic Theatre
If you liked the movie Frozen, you'll love this charming original adaptation of the same story by Hans Christian Anderson.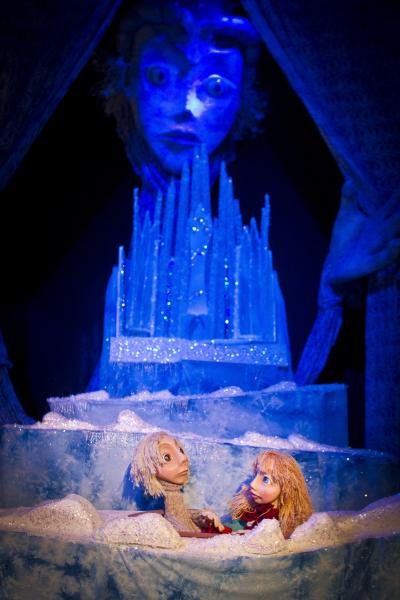 Dates:  Sat, 12/06/2014
Sat, 12/13/2014
Thu, 12/18/2014
Sat, 12/20/2014
Sat, 12/27/2014
Sun, 12/28/2014
Sat, 01/10/2015
Thu, 01/15/2015
Sat, 01/17/2015
Sat, 01/24/2015
Sat, 01/31/2015
Time:  2:00PM Sat/Sun & 10:00AM Thur
Location:  PuppetART Theater
This December & January we are very pleased to announce our BIGGEST show of the whole season, Snow Queen. This famous tale, written in the late 1800's by H.C. Andersen plays on good versus evil and portrays an original heroic tale with a twist.
Date:  Tue, 12/30/2014
Time:  2 pm
Location:  Canton Public Library
Join us for some frosty fun as we create snowflake themed charm bracelets. This is a drop in craft program but space and supplies are limited. Ages 10 and up welcome Tuesday December 30 at 2:00 PM.
Date:  Mon, 12/01/2014 - 12/24/2014
Time:  10am - 9pm
Location:  Twelve Oaks Mall
In celebration of the November 18 release of the Disney Frozen Sing-Along Edition on DVD & Digital HD, Twelve Oaks Mall presents a Frozen Ice Palace experience.
Disney on Ice: FROZEN
Date:  MAR 12 - 15 , 2015
Time:  3pm & 8pm
Location:  The Palace of Auburn Hills
The show that we've all been waiting for is finally here! This fall, Disney on Ice presents the blockbuster hit Frozen in a spectacular production that promises to delight and exhilarate fans old and young