Pools, Spraygrounds, Beaches and Waterparks in Ann Arbor/Detroit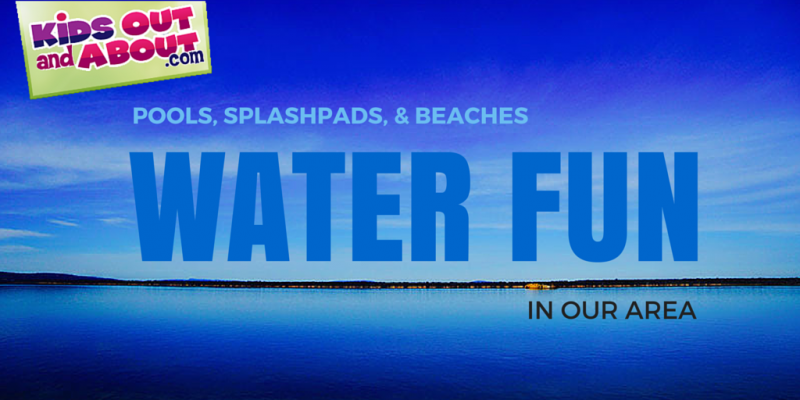 Buhr Park Outdoor Pool features a six-lane, 25-yard pool with a deep well and a separate zero-depth entry children's wading pool with interactive play toys. Also 39 acres of rolling hills, picnic areas with grills, a children's play area, softball diamonds, soccer fields & outdoor tennis courts are features at our park.
Canton Parks: Splash Playground: Cool down at Canton's Splash Playground located in Heritage Park near Heritage Hideout. Just touch the fire hydrant to start the water fun!
Fuller Park Pool has something for everyone to enjoy, including a waterslide; seven-lane, 50 meter lap pool; shallow area with ramp access; 12 foot deep diving well and plenty of open space and lounge chairs to relax.
H2O Zone Sprayground In Westland: The H20 Zone is open daily from 11:00 a.m. to 7:00 p.m., Memorial Day through Labor Day (weather permitting).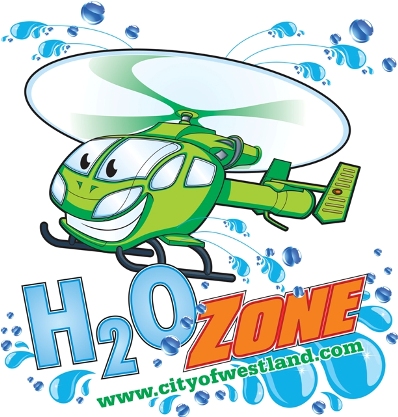 Independence Lake Park Spray Zone: Blue Heron Bay is the perfect place to bring your family for some water fun!   Whether you are taking a ride on our water slides, eating a delicious lunch at our new concessions building, or running through our many water-spraying structures, you are sure to have a great time.
Indian Springs Spray 'n' Play: Children of all ages will enjoy Indian Springs Metropark's Spray 'n' Play. Get soaked in the water spray area, scale a rock-climbing wall or cargo net and explore a maze. Three distinct areas accommodate older children. A toddler area includes a painted labyrinth and sand pit with oversized scoopers for digging. The Spray 'n' Play play area is open year round while the water spray area is open Memorial Day to Labor Day 11 am - 7 pm daily.
Island Lake Recreation Area: The park has great canoeing, volley ball courts, picnic shelters, swimming and cabins to rent.
Kensington Metropark: Enjoy a day in the water at Martindale Beach all summer long. Martindale Beach will be open May 24 through Labor Day, from 10 am to 8 pm daily
KLR Splashpad in Oxford: Memorial Day through Labor Day, Noon -7:00 pm
Lake Erie Metropark: Escape the hot days of summer and take a plunge into the "Great Wave" wave action pool at Lake Erie Metropark. Hold steady and practice your balance against three foot waves for hours of fun.
Lake St. Clair Metropark: Swim in Lake St. Clair or at the Olympic-sized swimming pool at Lake St. Clair Metropark. The lake waters and 50-meter pool with waterslides and a diving well are the perfect places to cool off and enjoy a warm day. The pool is open Memorial Day weekend through Labor Day weekend, and the lake is open from May 1 to September 30. A beach shop and food concessions are conveniently located nearby.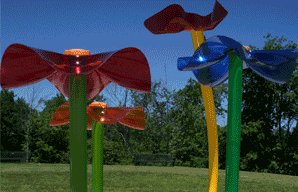 City of Livonia Aquatics: Outdoor Splash Pad - Open June - Labor Day, The City of Livonia has two fifty-meter outdoor pools and one twenty-five meter outdoor pool. They all offer lessons, open swimming, pool rentals for parties, swim passes and special events.  Outdoor Summer Swim Lesson Registration starts Mid-May. 
Mack Indoor Pool is the city's only indoor public pool and offers a variety of programs and opportunities for every swimmer. Our six-lane, 25-yard main pool has an attached 30 by 42 foot children's tot pool. A ramp leading into the pool provides for easy accessibility. Our heated indoor pool allows you to swim, even if the weather is not "summer like," while our huge windows let in the sunshine.
Macomb Township Aquatic Center: 2 pools with water slide, a lazy river, and other water features
Mt. Elliott Park Water Feature on the Riverfront: universally accessible water feature with cascading waterfalls, water cannons and shooting bubblers, paved pathways stamped with animal prints, fishing outlooks, lush landscaping, restrooms, a security station and numerous seating options, Mt. Elliott Park is open 6 a.m. to 10 p.m. daily, water feature runs from 8 a.m. to 9 p.m. each day
Splash at Palmer Park: OPEN: 10 am – 8 pm every day, FREE to the public; parking at the Splash Park lot in Palmer Park, (former swimming pool lot) on Merrill Plaisance between 6 and 7 Mile Roads, west of Woodward Ave., Detroit, MI 48203
Splash Universe: Splash Universe is a year-round indoor waterpark resort and family entertainment destination experience that creates fun-filled memories right here in Dundee. Guest will enjoy the thrills of everything from the Goldmine Adventure Water Slide to the Water Adventure Tree House. For those looking to sit back and relax, they can enjoy the slow-moving currents of the River Raison lazy river. Grab something at the Snack Shack or dry off and check out our awesome arcade with a huge assortment of games.
Plymouth Sprayscape: If you're looking for a place to cool off this summer venture out to Township Park and take a run through our Sprayscape!  Township Park is located at 46640 Ann Arbor Trail, just east of Beck Road.The Sprayscape includes approximately 2600 square foot of space with 24 spray features including: Water Cannons, Horse Charger, Froggy-O, Daisy Mae, Water O's, 12 ground sprays. The Sprayscape is designed to accommodate all ages and is available at no cost!
Red Oaks Waterpark: Kids enjoy the Soak Station, children's water playground with 68 features, including water jets, curtains and slides, plus bubbler jets and a six-foot tipping bucket; must be 56" or shorter and be accompanied by an adult. Or the Spray & Play, a water play area for toddlers, with 15 water jets and bubblers at zero depth. From now until Sept. 1, 2014, you can get Unlimited Visits to Red Oaks Waterpark and Waterford Oaks Waterpark for – get this – only $25/person!It's called the SplashPass and it's our way of helping your family stretch out your summer fun!
Rolling Hills Wat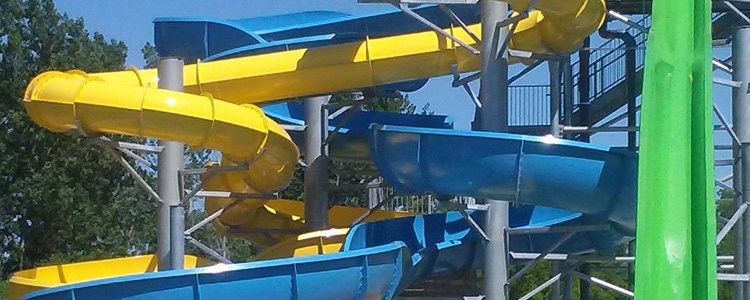 er Park: With so many attractions, we've got something for everyone to enjoy - Float down the lazy river, catch a wave in the wave pool, or take a trip down one of our awesome water slides!  The Activity Pool is popular with younger children due to its zero-depth entry, gentle bubbler, geysers, a waterfall and a kiddy slide for children under 45" tall.  Relax in the chaise lounges and sand chairs on an extensive sun deck located throughout the waterpark and natural shade or shade umbrellas in several grassy areas surrounding the deck.
Romulus Athletic Center: This is where the fun starts!  Delivering over 280,000 gallons of liquid fun, this 5-pool complex brings out the kid in all of us!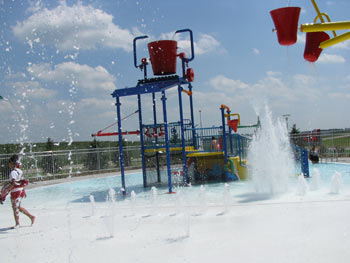 Splash pool, Lazy River pool, 2-Story Waterslide, Lap Pool, Hot Tub/Spa, Outdoor Splash pool, residents $8 non-residents $12
Stony Creek Metropark: Enjoy a summer day in the water at Baypoint and Eastwood Beaches at Stony Creek Metropark. Beaches are open 10 am to 8 pm throughout the summer, Memorial Day to Labor Day. Comfort stations, food bars and first aid facilities are available. Fires, alcohol and glass containers are not permitted at the beaches.
Surfari Joe's Indoor Wilderness Waterpark: Located in Watervliet, you and your kids can splash to your hearts' content with 18,000 square feet of indoor water park fun at Surfari Joe's in SW Michigan. Twirl and whirl on two extreme slides that funnel outside of the park landing you back inside with a big splash. Enjoy a relaxing ride with family and friends around the Zambezi River Run or swim in Lino's Lagoon activity pool. Our Pygmy Pond Play Place is just right for the kiddos featuring an adventurous playland with slides, the Surfari Joe dumping bucket and more. Too much water fun, then take a break and play in the radical Rip Curl Arcade with over thirty games keeping everyone busy for hours.
Veterans Memorial Park Outdoor Pool features a fan-shaped zero-depth area with a "raindrop," interactive water play apparatus, a handicap access ramp and a 125 foot waterslide. Minimum height requirement for use of the slide is 42 inches. We offer lounge chairs, picnic area, grills, tennis courts and a shaded deck area.
Waterford Oaks Waterpark is located at 1702 Scott Lake Road (between Dixie Highway and Watkins Lake Road) in Waterford. From now until Sept. 1, 2014, you can get Unlimited Visits to Red Oaks Waterpark and Waterford Oaks Waterpark for – get this – only $25/person! It's called the SplashPass and it's our way of helping your family stretch out your summer fun!
Warren Indoor Water Park: At the Warren Community Center, 5460 Arden (South of 14 Mile Road, west of Mound Road) 586.268.8400
Wayne County Family Aquatic Center: The Wayne County Family Aquatic Center opened originally in 1998, located at 12600 Chandler Park Dr. Detroit, Michigan 48213. We are located inside the City of Detroit's Chandler Park 1/2 mile south of the Conner Exit (Exit 220B off I-94).
Willow Metropark: Cool off at the swimming pool: glide down the family slide, play a game of water basketball or just soak in the shallow area while your kids run through the water.