Address:
Canton
,
MI
,
48188
42° 17' 43.4796" N, 83° 26' 48.444" W
Business/organization type:
What our organization offers:
Seasons in which we offer activities (select "All seasons" for all):
Ages for which our activities are most appropriate:
Schoolhouse Montessori Academy is a year round Montessori Academy that focuses on the American Montessori Society philosophies. We are open Monday-Friday 7:00am-6:00pm and house infants 6 weeks- Elementary 3rd. grade. Call to schedule a tour!
Schoolhouse Montessori Academy
What if their futures – their self-confidence, their careers, their family life, and their contributions to society – depend on what they learn and experience today?
Throughout the school year and during summer school, all Schoolhouse Montessori Academy® students are given the opportunity to explore and learn with every one of their senses. More than just a preschool, Schoolhouse Montessori Academy prepares Troy and Canton children for life in the best way possible, by teaching them to enjoy learning in a way unique to them.
Locations
1669 South Haggerty Road, Canton, MI 48188
Phone: (734) 405-2345
3305 Crooks Road, Troy, MI 48084
Phone: 248-649-6149
The Montessori Philosophy
The Montessori Way is about more than rote repetition. It is a philosophy that encourages children to observe, and that facilitates learning environments in which teachers challenge each child to thrive using their own unique style of learning.
While there are more than four thousand Montessori schools in the United States, not all adhere to the true philosophies of Dr. Maria Montessori, the founder of this innovative learning method. Dr. Montessori's research and methods have become an essential tool for how children in the 21st century learn and grow and we are proud to follow in her footsteps.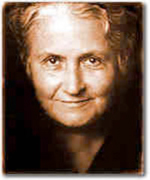 Organization learning resources